Season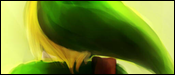 SPRING~ The temperature is between 5 and 15 degrees celsius. There's almost no wind. It's often sunny, and warm.
AdBlock

A recommended app if you hate those advertisements around the forum. It's available for the most popular browsers, like chrome, Firefox and Opera

~©AdBlock belongs to their creator(s)
Banner

Size: 103 x 48. We would like to advertise our forum. In that case, you'll have to see this banner.
Code:
[url=http://sweettears.actieforum.com/][img]http://oi45.tinypic.com/6ylaih.jpg[/img][/url]
Cool Forums!
Dutch forums
English
| | |
| --- | --- |
| Why me... | |

Author
Message
Tharu





Posts

: 15

Your RPG character
Age: 15 years
Love: Love?... That's a thing that no one ever gave me...
Element: Rock


Subject: Why me... Thu Oct 04, 2012 6:58 am

---

A cold wind was blowing over the fields, what caused that de young, black-green haired boy shivered. Not very long ago, he ran away from his home, but he didn't thought about taking more clothes with him back then, so it didn't surprise him that he felt cold in his summer clothes. He grabbed at his vest and pulled him even closer to his body. He sure could use some new clothes, but he didn't had money, so he couldn't buy clothes in a shop, and he also couldn't make clothes from what he could find in the nature – for the simple reason he just didn't know how to make them. Again he shivered by a cold breeze. Why did I run away… At home, there was food and warmth… he thought, but he shaked his head. Yes, there was food at home, yes, there was warmth, but it wasn't the place Tharu liked. His father and sister were both evil, while he wasn't. He was never treated like who he was, and that's one of the reasons he left. No, he would never return to that place. And after all, his sister probably would kill him when he should go back. The fifteen-year old boy was still wandering around over the fields, and he still didn't found any sense of life, expect for a lonely tree in the sea of grass. Tharu walked to the tree, and leaned against it. A sigh leaved his mouth. Thoughts were bouncing in his head. What am I actually doing here? No one's around here, and I even don't know where the village is… He looked up to the sky. I never can be like my sister… That's just impossible… So why they didn't just respect me? Why… His thoughts were disturbed by a sound behind him, and immediately he was alert. "W-who's there?" he said. He had to be careful, because he didn't know of it was a person who wanted to hurt him or not…

Lexi





Posts

: 30

Your RPG character
Age: 15
Love: steal my heart boy
Element: Thunder


Subject: Re: Why me... Thu Oct 04, 2012 7:25 am

---

Lexi her red and black hair moved as she walked it danced. Her mind was clear again happy thoughts finally made her feel better. But not for long atleast. She looked around the fields as a breeze hit her face she shiverd a little but caught herself back to normal. She was rich as you could call it these days. She has never had a problem with money. She walked through the fields as her black jeans were tight around her body her figur was slightly to thin. She looked good but you could see her bones and that made her ugly. She heard a boys voice a stronger one then the boy she meet the other day Tears was his name she thought. She shrugged and showed herself. "Im lexi" She smiled her white teeth at him and walked over seeing him shivering . His black and green hair waved with the wind . He had torn clothes and was dressed summer when it was fall "You cant be in this weather with that i can help"

Tharu





Posts

: 15

Your RPG character
Age: 15 years
Love: Love?... That's a thing that no one ever gave me...
Element: Rock


Subject: Re: Why me... Sat Oct 06, 2012 12:12 am

---

Tharu shrank back when he saw a girl. For a moment, he thought she was someone from the guild of his father, but he breathe deep when he realised he didn't knew her. The reason that he was a bit scared, was because this girl had near the same age of his sister. He knew this girl wasn't from his father's guild because of her hair colour. Every member of his father's guild had black colored hair, with colored stripes in it. These stripe could have any kind of colour; from red to green and from blue to yellow. Tharu had green stripes, who where a bit darker than his eye colour, just like his father, while his sister had purple stripes. The girl that appeared in front of him, had pure white hair, what no one in Tharu's old guild had. 'Im lexi,' he heard the girl say. "I-i'm Tharu..." he stuttered. He was always a bit scared of other people, and he wanted to be careful. Another cold wind blew over de body of the black-green haired boy and again he shivered. 'You cant be in this weather with that i can help,' the girl said. Tharu looked up. Now he saw that she was very rich. Or anyways, richer than de young boy. "R-really? Can you h-help me?" he asked. He was always treated like a weakling and a fool, and he never had earned resect in his family. His sister meanwhile, was populair in the evil guild. She could wound or even kill a person without feeling sorry. Even more, she liked it to see another person suffering.

Lexi





Posts

: 30

Your RPG character
Age: 15
Love: steal my heart boy
Element: Thunder


Subject: Re: Why me... Sat Oct 06, 2012 2:12 am

---

Lexi looked at the boy "Sure i can help, Im not like the other rich people" She smiled her white teeth as her white hair softly moved with the wind as her purple eyes looked at him he was diffrent. He had black and green hair the green was stripes through it. "Come with me to the stores and we will get some clothes and some food" She walked towards the stores and bought him a winter jacket and winter clothes new shoes. She made sure he could survive the winter. She went then to the grocery store and bought grocerys for him "I I have an extra room for you if you want in my house" She was always generous towards others despite her past she wouldnt be afraid of anything but would be nice

Sponsored content






Subject: Re: Why me...

---

| | |
| --- | --- |
| Why me... | |